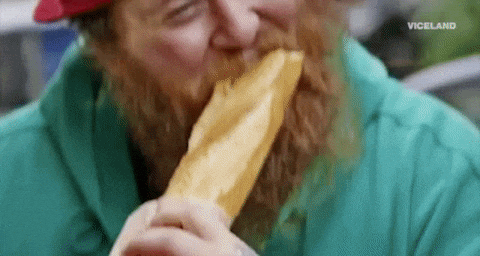 Thoughts
I tried a low-carb diet several months ago after watching my brother-in-law shrink while significantly restricting his carbohydrate intake. I only lasted about two weeks. I felt mentally and physically unhealthy and developed an aversion to all things low-carb. Albeit, this is likely due to my insuppressible education on high-protein, high-fat diets and wavering opinion on eating animals. A few months later, I visited my family again and once more, my brother-in-law's weight status influenced me to give the low-carb diet another try.
I'm determined to keep my carbs between 20 and 50 grams per day while not not restricting my intake to meat and fat only.
pub-4561044891259873, DIRECT, f08c47fec0942fa0
*key point: 3 servings of vegetables=1 carbohydrate(CHO). 1 CHO=15 grams and that may just complicate things.
As I mentioned in my last post, I don't particularly love meat. I do enjoy a grilled burger from time to time which incidentally can easily be replaced with an Impossible burger.
Weight Status
Let's get to the meat and potatoes…..well, not potatoes. Dang-it!
I was happiest with myself at 116 lbs but, that is probably unreasonable. I am trying to accept that I will unlikely ever be a 00 again.
Sentiments
By the end of the day, I felt pretty exhausted. I want desperately to go to bed at 7:00. I'm not going to give an account of everything I ate, but I will give some bits and bobs. Romaine lettuce and raw zucchini dipped into mayonnaise with Ranch dressing mix, sans the milk was my go-to munch. I ate a couple of cheese sticks. I made cheese tortellini soup for dinner with loads of spinach, carrots, celery and onions and ate two big bowls of soup without the tortellini. Pssst: I sneaked a couple of tortellinis when I was putting the leftovers away. My sweet hubby brought me grilled Scamp and broccoli from Capt. Anderson's and that was a treat! Scamp is my absolute favorite fish! Props to Capt. Anderson's who could probably grill a dirty diaper and make it taste good.
I drank wine but, counted the carbs. A diabetic would not count the carbs in alcohol, as alcohol is processed in the body the same way as a fat. Does this apply to a a non-diabetic on a low-carb diet? I'll have to look into that. *important bit: diabetics may experience hypoglycemia later in the night or in the morning after drinking alcohol.
See my last post "A dietitian's low-carb weight loss journey" to see how this journey began... at what point are you allowed to call something a journey? Probably not on day one.
pub-4561044891259873, DIRECT, f08c47fec0942fa0