So, I'm hanging around about a 5.5 pound loss, but I've cheated quite a few times. I went to a charity event and they put potatoes on my plate. If it's on my plate, well… I went to my son's birthday party at a trampoline park and all they had was pizza. I should have come prepared with an Atkin's shake or something but, I didn't. Accoring to enthusiasts, if you eat something that takes you out of ketosis, it could take you a week to achieve ketosis again, but that doesn't seem to be the case for me. My hypoglycemia apparently makes me a champ at achieving ketosis.
I totally got on the avocado toast trend when it became popular. My parents and nephew recently visited and they showed me that with the right seasonings, I don't even really need the bread to enjoy avocado. This was my breakfast this morning:
pub-4561044891259873, DIRECT, f08c47fec0942fa0
It's worth mentioning that Green Skin Avocados are huge and delicious! Any time you purchase a variety of popular produce out of the "norm", you help prevent the food chain mafia (it's a thing). Hubby bought the Black Garlic at Trader Joe's. You can make your own black garlic using this recipe. The chipotle powder is from Fresh Market and the Simply Organic brand is significantly less smoky than other brands. My son spotted the dressed avocado on the chopping board and asked if he could have some on toast. I put it on a lightly toasted low carb bread slice and he gobbled it up without hesitation. LOVE that he eats such a variety of foods.
Honestly, I do not feel good and certainly not energetic. When I take my kids to a trampoline park, I always jump. It's fun-exercise! The last time I jumped, I had to stop about 40 minutes into the one hour jump time because my heart was beating out of my chest.
I have not been exercising much, although I do have an active lifestyle. On a positive note, I've spent so many years making exercise a priority that I have a lot more time on my hands to do other things, such as work on my native Florida cottage garden and plan summer activities for the kids!! Hashtag exercise is super important. I hope my weight loss isn't loss of LBM (lean body mass). That's a possibility.
Ugh! I have a confession. I kind of like hot dogs and bologna. My saving grace is that if you are going to slaughter an animal, you shouldn't just take a fillet mignon or a pork tenderloin and throw the rest away; at least utilize the entire animal.
On my journey, I've realized I get sick of cheese and eggs quickly with the exception of special cheeses, such as 1000 day aged Gouda, even better, five year aged Gouda, and a really good herbed Havarti, for example.
As I plan weekly meals for my family, I can't help but think of the things I would devour if in splurge-mode. Currently the one thing I can't seem to get out of my mind is crescent rolls. Warm, buttery, flakey, crescent rolls and yes, friends, out of a can!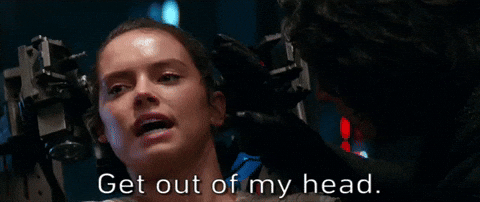 Can you even believe as a perfectly happy vegetarian, I have come to this? I should go back to my own post, "Let's Conquer Body Shame" and read it again and then maybe again so I can practice what I preach! I guess we can all fall victim to self-body shame.
Cauliflower rice is good, cauliflower mash is good, and roasted cauliflower "steak" is good. I'm beginning to tire of cauliflower…
Air fryer turnip fries are a nice change-up!. You can make Ranch dressing sans the milk, just be aware that it is way thicker. Scamp is in season and I have eaten it twice. If you aren't familiar, it is an incredibly tasty variety of Grouper. I love saute crab claws too; although very rich, I'm always happy to endulge!
I frequently consider throwing in the towel on the low-carb diet. Achieving ketosis is unhealthy. Remaining ketotic is more than difficult and again, unhealthy. Abandoning the diet will in all probability cause weight regain. I must ask myself why I continue. Maybe it's the challenge or possibly to put this diet to rest once and for all. Will I prove myself wrong?
Cheers to the unknown!
Any suggestions for vehicles for dipping other than celery and carrots?
As always, questions, comments, and suggestions are welcome!
pub-4561044891259873, DIRECT, f08c47fec0942fa0